Evacuation Planning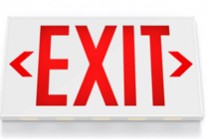 It is essential that evacuation planning be site specific with respect to the emergency conditions evaluated, evacuation policies and procedures, emergency reporting protocols, and alarm systems. To assist you in your planning, a series of checklists/ templates are provided that identify issues that must be considered when creating a comprehensive emergency action plan.
Department Contact
Mark Collins
Associate Director of Occupational & Facilities Safety
617.496.7168


Did You Know?
There are several specific causes for fires on in on- and off-campus college housing, including cooking, candles, smoking and overloaded power strips. For most students, the last fire safety training they received was in grade school, but with new independence comes new responsibilities. It is important that both off-campus and on-campus students know their fire risks and prevention actions that could save their lives.