Hot Work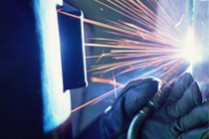 Hot Work is often associated with welding and cutting, but also includes any work activity with potential to produce ignition sources or excess heat, such as burning, brazing, grinding, soldering, or torch applied roofing. Failure to comply with Hot Work management and regulations are a leading cause of fire. This program outlines the risks associated with Hot Work, use of a Hot Work permitting system, and the requirements of local fire departments, including paid fire details.
Department Contact
Mark Collins
Associate Director of Occupational & Facilities Safety
617.496.7168


Did You Know?
There are several specific causes for fires on in on- and off-campus college housing, including cooking, candles, smoking and overloaded power strips. For most students, the last fire safety training they received was in grade school, but with new independence comes new responsibilities. It is important that both off-campus and on-campus students know their fire risks and prevention actions that could save their lives.