Toolbox Talks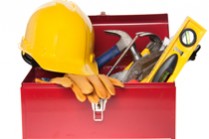 A Toolbox Talk is an informal group discussion that focuses on a particular safety issue. These tools can be used daily to promote your departments safety culture. Toolbox talks are also intended to facilitate health and safety discussions on the job site.
Department Contact
Mark Collins
Associate Director of Occupational & Facilities Safety
617.496.7168

Did You Know?
Learn how to set up your computer workstation for maximal ergonomic comfort by completing the online assessment at http://ehs.harvard.edu/tools/ergonomics-workstation-self-assessment.