Toolbox Talks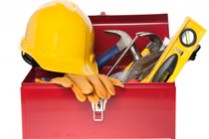 A Toolbox Talk is an informal group discussion that focuses on a particular safety issue. These tools can be used daily to promote your departments safety culture. Toolbox talks are also intended to facilitate health and safety discussions on the job site.
Department Contact
Christopher Rowell
Associate Director of Occupational Safety
617.496.8894

Did You Know?
Falls are one of the leading causes of unintentional injuries in the United States, accounting for approximately 8.9 million visits to emergency department (2001, NSC Injury Facts). Steps you can take to prevent slips and falls: keep all surfaces clear of debris; work only on sturdy, level, and clean surfaces; and immediately report and or clean surfaces that have grease, water, oil or chemical spills.