Bloodborne Pathogens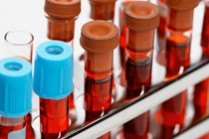 All employees who may have occupational exposure to any of the following are required to comply with the Federal Occupational Safety and Health Administration (OSHA) Bloodborne Pathogen (BBP) Standard:
Human blood, body fluids, or unfixed tissue
Human cells or cell lines
HIV or the Hepatitis B Virus
OSHA Bloodborne Pathogen Standard
Initial and annual Bloodborne Pathogen Training. New employees on the Cambridge, Longwood, and Southborough campuses must initially complete training that will discuss BBP in addition to other laboratory safety topics. Initial training is incorporated into the Laboratory Biosafety training and Annual BBP Refresher training is offered online through the Harvard Training Portal.
Complete the Harvard University Occupational Exposure to Bloodborne Pathogens/Hepatitis B Vaccination Acceptance/Declination Form. This form must be completed even if the person declines to be vaccinated. The form is available through the school's Human Resources office, University Health Services, and Environmental Health and Safety office.
A written Exposure Control Plan (ECP) must be established for each group and made available to employees.