Bloodborne Pathogens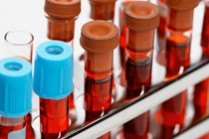 Harvard employees must follow the Occupational Safety and Health Administration (OSHA) Bloodborne Pathogen (BBP) Standard if they may have occupational exposure to either:
Human blood, body fluids, or unfixed tissue
Human cells or cell lines
HIV or the Hepatitis B Virus
OSHA Bloodborne Pathogen Standard:
Complete initial laboratory biosafety and annual BBP refresher training. New Cambridge, Longwood, and Southborough employees must complete the initial training incorporated into the online laboratory biosafety training.
Complete a Hepatitis B Vaccination Offer even if you decline vaccination.
Each group must establish a written Exposure Control Plan and make it available to its employees.