Safe Biological Work Practices
Safe Biological Work Practices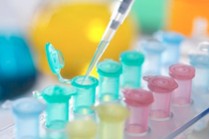 Work with biological materials according to local, state, and federal regulations and guidelines to make sure they are handled appropriately.
Our resources help guide biological material proper use, storage, handling, and disposal.
Did You Know?
The Public Health Agency of Canada has published Pathogen Safety Data Sheets. Similar to Chemical Safety Data sheets, these documents offer a quick summary of pathogen hazards, PPE to use, other precautions and a regulatory summary. The USA's Center for Disease Control (CDC) also offers fact sheets and laboratory and health information on various pathogens of concern.