Biological Project Registration
Biological Project Registration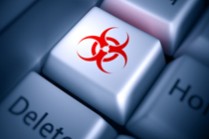 The Committee on Microbiological Safety (COMS) is the Institutional Biosafety Committee for Harvard University.
Researchers must register all in vivo and in vitro research involving biological materials, including:
Bacterial and viral pathogens.
Cells and cell lines.
Creating transgenic animals and plants.
Human and non-human primate tissues.
Human gene transfer and xenotransplantation.
Prions.
Propagating transgenic animals and plants.
Recombinant DNA.
Regulated biological toxins.
Wild-type and genetically modified microorganisms.
You must receive COMS approval before Institutional Animal Care and Use Committee will grant approval for animal research involving these agents.
Using human embryonic stem cells requires COMS registration and approval by the Embryonic Stem Cell Research Oversight Committee. You must also contact your school's Institutional Review Board if your research includes human studies.
Submit registration forms to your Biosafety Officer (BSO). BSOs conduct risk assessments for proposed work and submit forms to COMS with their containment level recommendations.
Contact biosafety@harvard.edu to register a new COMS, amend an existing registration, or learn more about COMS requirements and approval timelines.