Pandemic Planning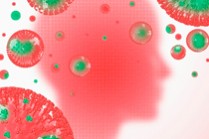 Harvard closely monitors worldwide events related to influenza outbreaks and has developed pandemic preparedness, response and recovery plans and resources. These are intended to minimize exposure, maintain critical University services, sustain critical research activities, protect assets, and return to normal operations as quickly as possible.
Department Contact
Brian Mazmanian
Associate Director of Emergency Management
617.495.2062


Did You Know?
Floods are the most widespread natural disaster aside from wildfires. 90 percent of all U.S. natural disasters declared by the President involve some sort of flooding.