Severe Weather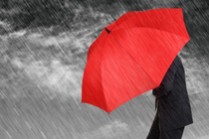 Harvard University monitors and plans for a variety of severe weather events, such as winter storms, hurricanes, tornadoes, etc. Harvard is recognized by the National Weather Service as a Storm Ready University due to our preparedness efforts, emergency response structure, and monitoring and communication systems.
For information on a current severe weather event, visit Harvard Emergency or your school/department website.
Department Contact
Brian Mazmanian
Associate Director of Emergency Management
617.495.2062

Did You Know?
Floods are the most widespread natural disaster aside from wildfires. 90 percent of all U.S. natural disasters declared by the President involve some sort of flooding.