Geothermal Wells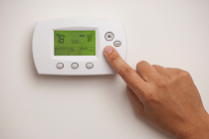 Environmental Compliance provides regulatory permitting, management, and guidance on issues ranging from the detailed requirements to suggested best practices for the installation and operation of the University's geothermal wells.
Department Contact
Josh Fawson
Water Programs Manager
617.495.1109


Kathryn Kaminski
Director of Central EH&S Systems and Programs
617.496.2445


Did You Know?
Equipment with lithium batteries (phones, laptops) must be properly evaluated and packaged before shipping. Lithium batteries have been known to cause catastrophic fires on airplanes. Contact EH&S if you need assistance shipping anything that may contain hazardous materials.