Solid Waste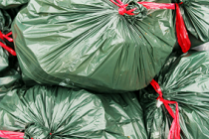 The Solid Waste program provides details for the management of solid waste containers. This includes registration and permitting of specific solid waste activities, as well as composting.
Department Contact
Kathryn Kaminski
Director of Central EH&S Systems and Programs
617.496.2445


Lance Schumacher
Environmental Safety Officer
617.496.9152


Did You Know?
Equipment with lithium batteries (phones, laptops) must be properly evaluated and packaged before shipping. Lithium batteries have been known to cause catastrophic fires on airplanes. Contact EH&S if you need assistance shipping anything that may contain hazardous materials.