Asbestos Operations & Maintenance
Asbestos Operations & Maintenance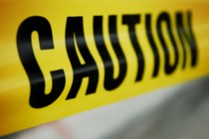 Operations & Maintenance (O&M) plans are formulated training, safe work practices, and surveillance plans to maintain asbestos-containing materials.
O&M plans focus on keeping Harvard personnel who may come in contact with or manage asbestos in their buildings safe.
Learn about EH&S qualified asbestos vendors.
Did You Know?
Construction and demolition (C&D) debris are prohibited from Massachusetts landfills, but much of them can be recycled. Contractors should work with EH&S and OFS to develop a Waste Management Plan that uses Harvard University approved facilities.