Hearing Conservation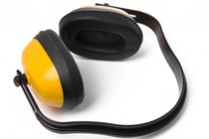 Exposure to high noise levels can cause permanent hearing loss. Short term exposure to loud noises may lead to temporary hearing changes. Some Harvard jobs require employee baseline and annual audiogram testing.
EH&S helps identify high-risk jobs and areas, provides sound and noise monitoring, and provides hearing conservation training and program management.
Did You Know?
Make sure all machine safe guards are in place at all times so that moving parts are not a danger to you and other workers nearby. If machine safety guards are removed due to maintenance ensure that Lockout/Tagout (LOTO) protocols are closely followed.