Indoor Air Quality (IAQ)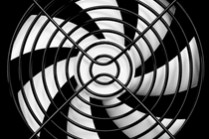 Harvard aims to operate buildings to meet established performance standards for ventilation, temperature, relative humidity, air quality, odor, noise, and lighting. Properly designing, constructing, commissioning, and maintaining building systems provides a healthy and productive workplace.
EH&S helps building managers maintain indoor air quality. Building managers should prioritize indoor environmental quality (IEQ) issues.
Did You Know?
Make sure all machine safe guards are in place at all times so that moving parts are not a danger to you and other workers nearby. If machine safety guards are removed due to maintenance ensure that Lockout/Tagout (LOTO) protocols are closely followed.