Driver Safety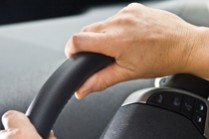 Employees whose job requires the operation of a motor vehicle need to have heightened awareness when driving in an urban environment. The Driver Safety program provides training on the necessary safe-driving fundamentals.
Department Contact
Christopher Rowell
Associate Director of Occupational Safety
617.496.8894

Did You Know?
The 5 minute video below will provide shuttle drivers with basic information to ensure their safety and the safety of their passengers.