Pest Control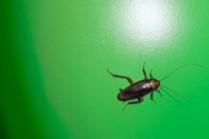 The Environmental Public Health Pest Control program provides oversight for the prevention and elimination of pests on campus, helping to enhance the living and working conditions for all members of the Harvard community. Our goal is to ensure that requests for assistance are addressed in a timely fashion through our licensed vendors.
We inform and educate about the practice of integrated pest management and work with vendors to help ensure that safe and effective pest control is provided in a manner that protects Harvard community members, property, and the environment.
Did You Know?
Even eggs purchased from approved sources can contain harmful bacteria that can lead to foodborne illness. Pasteurized eggs and egg products have been treated to destroy salmonella and other disease causing microorganisms.
Consider using pasteurized eggs or egg products in dishes that will not be fully cooked (e.g. over-easy eggs, soufflés, Hollandaise sauce).