Food Safety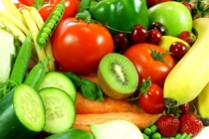 EH&S helps Harvard's dining facilities meet the highest standards when it comes to serving the Harvard community safe and healthy food.
Our guidance is customized to meet the specific needs of each food service operation, helping schools, departments, and food service providers meet food safety regulations and requirements. We can help you with any urgent on campus food safety matters.
Did You Know?
Even eggs purchased from approved sources can contain harmful bacteria that can lead to foodborne illness. Pasteurized eggs and egg products have been treated to destroy salmonella and other disease causing microorganisms.
Consider using pasteurized eggs or egg products in dishes that will not be fully cooked (e.g. over-easy eggs, soufflés, Hollandaise sauce).