Lasers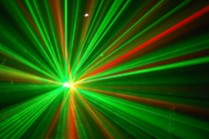 Lasers and laser systems are classified within FDA/CDRH (Food and Drug Administration, Center for Devices and Radiological Health) regulations according to their potential to cause injury, as indicated by the laser output energy or power and wavelengths. The designated classification of a laser or laser system can be found on the laser hazard label of the instrument and in the manufacturer's operating instructions. Lasers without classification labels or lasers constructed or modified in the laboratory must be reviewed by EH&S for appropriate classification. Also, individuals planning to use Class 3B and/or Class 4 lasers shall obtain prior approval from EH&S.
Laser/non-ionizing radiation permit applications are reviewed in accordance with the procedures noted on the Radiation Authorizations program page.
Department Contact
Office
617.496.3797


Xiaowei Yan
Lab Safety Officer
617.495.2041

Matthew Carey
Deputy Laser Safety Officer
617.495.9340

Did You Know?
The closer the cell phone antenna tower, the less the radiofrequency (RF) exposure when you use your cell phone? For further info on cell phone towers and RF visit
Cellphone Towers and RF Radiation Safety
.