Radiation Safety Committee
Radiation Safety Committee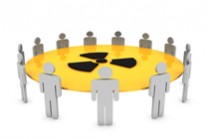 The Radiation Safety Committee is Harvard's standing committee on radiation and oversees the EH&S Radiation Protection Office.
Did You Know?
The closer the cell phone antenna tower, the less the radiofrequency (RF) exposure when you use your cell phone? For further info on cell phone towers and RF visit
Cellphone Towers and RF Radiation Safety
.