X-Rays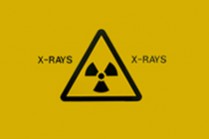 Research and medicine uses many types of x-ray equipment including analytical, medical, dental, fluoroscopic, veterinary, cabinet systems and electron microscopes. All radiation-generating devices such as x-ray machines must be registered with the EH&S Radiation Protection Office (RPO).
Registration are reviewed in accordance with the procedures noted on the Radiation Authorizations program page. Once registered, the RPO issues a Permit that specifies the Authorized User (usually a Faculty Member), use restrictions, and approved machine operators. All operators, except for electron microscope users, must register with the RPO and receive training before using any x-ray equipment.
Department Contact
Office
617.496.3797


Tiffany Lee
Sr. Health Physicist & Lab Safety Advisor (Physics)
617.496.3994

Did You Know?
The closer the cell phone antenna tower, the less the radiofrequency (RF) exposure when you use your cell phone? For further info on cell phone towers and RF visit
Cellphone Towers and RF Radiation Safety
.