Nano Science & Technology
Nano Science & Technology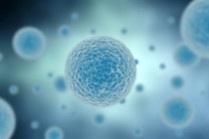 EH&S provides nanomaterial risk assessment services to research laboratories and centers based on the following steps: (1) Hazard Identification: identify nanomaterial hazards via contact with those who work with them; (2) Process Review: visit the labs and observe experiments; (3) Exposure Evaluation: review nanomaterials that could be release during various grinding, etching, sonicating, mixing or pouring tasks; (4) Risk Characterization: assess a risk level based on how the nanomaterials are used and how long the potential exposure is; and (5) Controls: recommend applicable engineering controls that could include glove boxes, enclosures, fume hoods, biosafety cabinets, HEPA filtered enclosures, or local exhaust ventilation.
Department Contact
Office
617.496.3797


Chiu Oan Ngooi
Senior Lab Safety Program Manager
617.384.8264


John Sweeney
Senior Laboratory Safety Advisor
617.495.1290

Did You Know?
September is National Preparedness Month. Do you know where to find the emergency procedures (with specific emergency contacts) posted in your lab and what you would do if immediate action is needed? An online version of the general Emergency Response Guide for your campus is also available at
www.ehs.harvard.edu/programs/emergency-guidance
.