Pregnancy & Reproductive Health
Pregnancy & Reproductive Health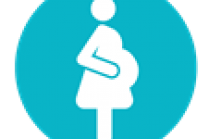 Laboratory workers who are pregnant, nursing, or planning to conceive should review the hazardous materials involved in their work.
Certain toxins can adversely affect reproductive health in both males and females, or could harm a developing fetus. These include chemicals classified as mutagens, teratogens, embryotoxins, or those with known developmental and reproductive toxicity. There are also biologic and radiologic materials that can pose a danger to reproductive health or an unborn child.
As always, thoroughly review Safety Data Sheets (SDS) and other product literature before using a potentially hazardous material.
Anyone with questions relating to radiation protection measures for the embryo/fetus, radiation safety, or procedures on the declaration of a pregnancy is encouraged to contact Radiation Safety Services for information.
the Committee on Microbiological Safety (COMS) will stipulate procedures for work with organisms posing a risk to reproductive health or harm to a developing fetus. Individuals may contact the Biosafety Program to review work with micro-organisms.
Individuals listed on an Institutional Animal Care and Use Committee (IACUC) protocol may reach out directly to the Occupational and Environmental Health Network, Inc. (OEHN) for a medical consultation regarding protocol-associated concerns. EH&S can assist individuals not listed on IACUC protocols in obtaining a confidential medical consultation with an OEHN clinician.
EH&S can conduct hazard assessments and provide guidance on proper administrative and engineering controls, personal protective equipment (PPE) selection, and other prudent work practices and may be requested by the OEHN clinician to perform additional evaluations.
Contact mary_corrigan@harvard.edu (or 617.496.4746) for questions, concerns, or requests for occupational medical consultations.